"Teach America to Pray"
<![if !vml]>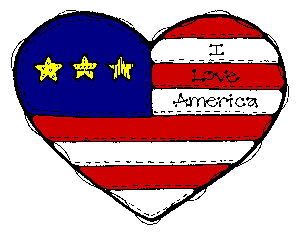 <![endif]>
May our good land be true and just,
Her motto e'er "In God We Trust"
May she be guided by Thy Word,
Thy wisdom in her walls be heard.
May all who love her plead today,
Lord, teach America to Pray!
And as her flag unfurls on high
Its starry splendor to the sky,
May we, in grateful thanks to Thee
Who gave to us this land so free,
Preserve her freedom in Thy way.
Lord, teach America to Pray ~Written by Edith A. Wilsey~
To the world, you may just be somebody...but to somebody, you may be the world.
Richard D. Dover
In His Steps Ministries
Previous Poetry